OnSmart is hosting 4 FREE workshops in November exclusively for Lenovo Yoga and IdeaPad series users
Nov 01,2023 | | OnSmart

Laptops have become an essentials part of our daily lives and work, and as November is Cyber Month at OnSmart, we have special events for all Lenovo laptop users. This month, we're hosting 4 workshops designed to help you utilize your Lenovo Yoga and Ideapad series laptops. Most importantly, it's completely free to join!

At OnSmart, we understand that your laptop is more than just a product; it's a tool to enhance your productivity, creativity, and entertainment. We are here to provide you with the knowledge and skills to help you maximize the capabilities of your laptop.


Why should you attend OnSmart workshop?
Your laptop is an important investment and your valuable assistant. By attending OnSmart's November Cybersecurity Month event, you will receive the following benefits:


Learn about maintenance and care:
We'll dive deep into the best practices for keeping your laptop in pristine condition. From cleaning techniques to proper storage, you'll discover the secrets to a well-maintained laptop.
Get to know your device:
Most laptops come with their unique features, and OnSmart found that many of their customers spend time to search online about how to utilize their laptops. At the workshop, we'll help participants to understand theirs laptops better, ensuring them getting the most form their technology investment.
Exclusive expert insights:
Whether you're looking for software tips, accessory suggestions, or general laptop advice, we've got you covered.The experts will be there to answer questions, provide recommendations, and share insights.
---
Workshop Schedule
01/11/2023 (Wednesday)
Maintenance and care of Lenovo Yoga series laptops


08/11/2023(Wednesday)
Maintenance and care of Lenovo Ideapad series laptops


17/11/2023(Friday)
Maintenance and care of Lenovo Yoga series laptops


24/11/2023(Friday)
Maintenance and care of Lenovo Ideapad series laptops

*Spaces are limited: we reserve places for invited consumers and the remaining places will be allocated on a first-come-first-served basis.


Location

The 4 workshops will be held at Lenovo Funan. After 3 years of renovation, Funan is no longer just a shopping center, but a "new type of business community" where you can live, work and play. That's the reason OnSmart chose Lenovo Funan, because the workshop in November is not only for commercial, but also to provide an open and transparent platform for all customers and users to communicate and learn from each other.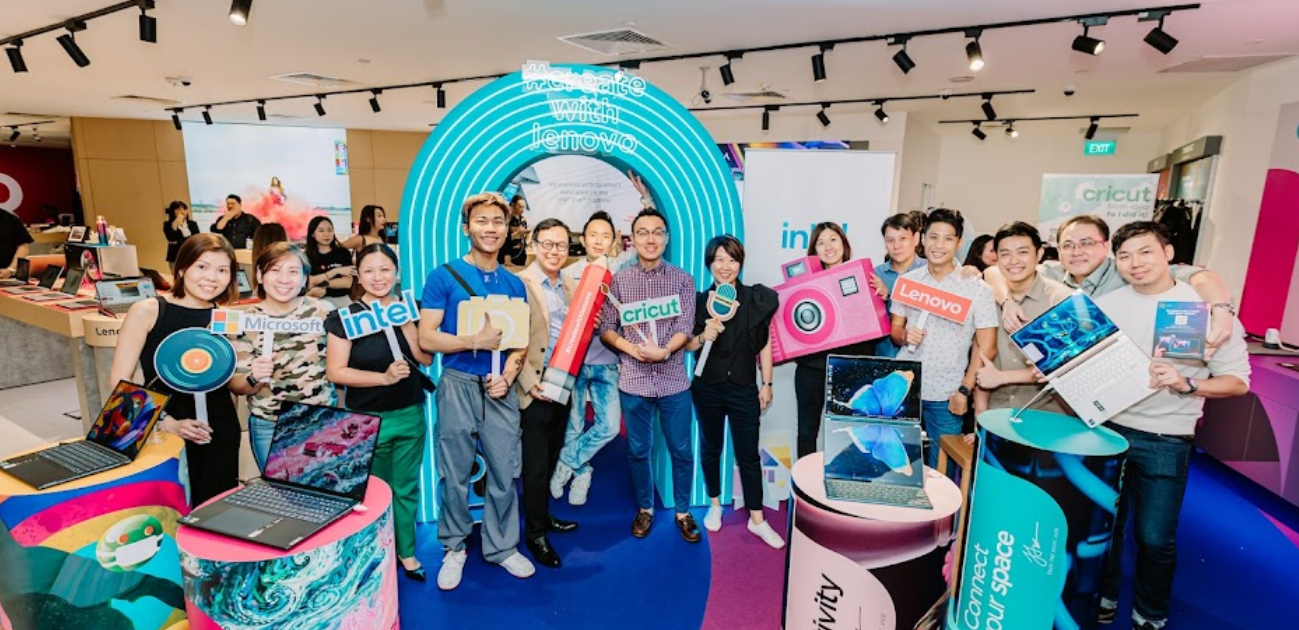 Join us for a deeper understanding and proficiency in making your Lenovo laptop last longer and be more efficient.
Whether you're a Lenovo Yoga Series or Ideapad Series user, we are looking forward to meet you!

Register for the Maintenance and care of Lenovo Yoga series laptops on 01/11/2023 (Wedmnesday) now !
Comment