The comparison of Xgimi Horizon FHD and Horizon Pro
Oct 23,2023 | | OnSmart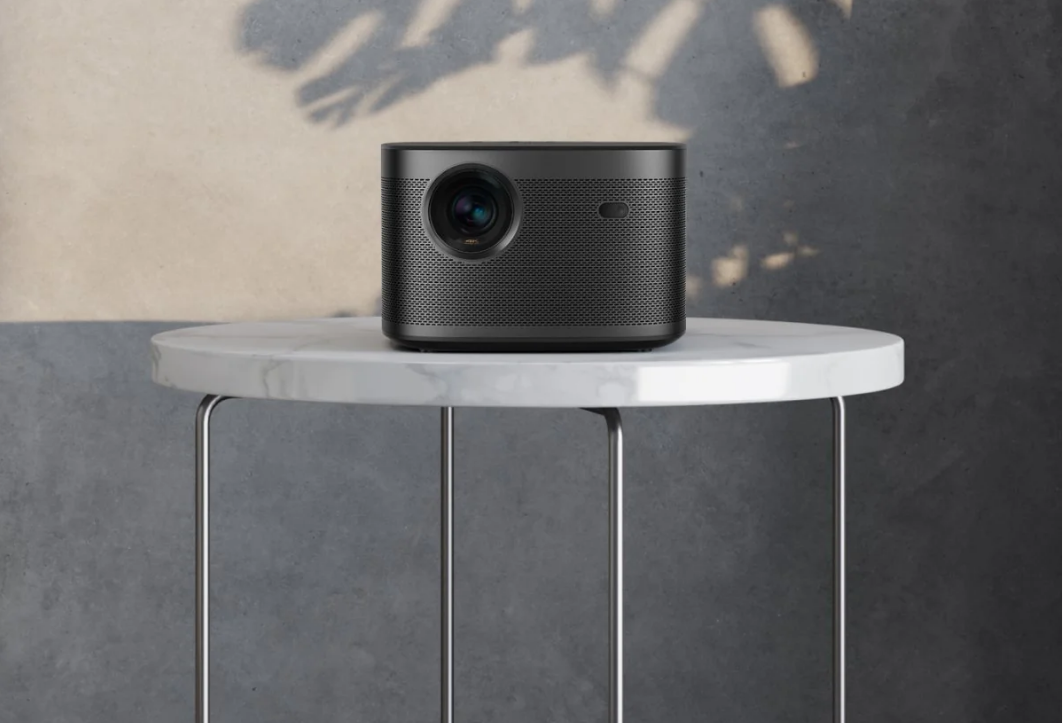 Resolution
Horizon FHD and Horizon Pro have different resolutions. Horizon FHD uses Full HD Quality with the standard resolution of 1920 x 1080p. On the other hand, we have the Horizon Pro that uses 4K quality (3840 x 2160p) which gives you a crystal clear, sharp and smooth video when projected onto a blank white wall making it perfect for watching any shows or movies in 4K. Horizon FHD can only project up till 200" while Horizon Pro is able to project up till 300".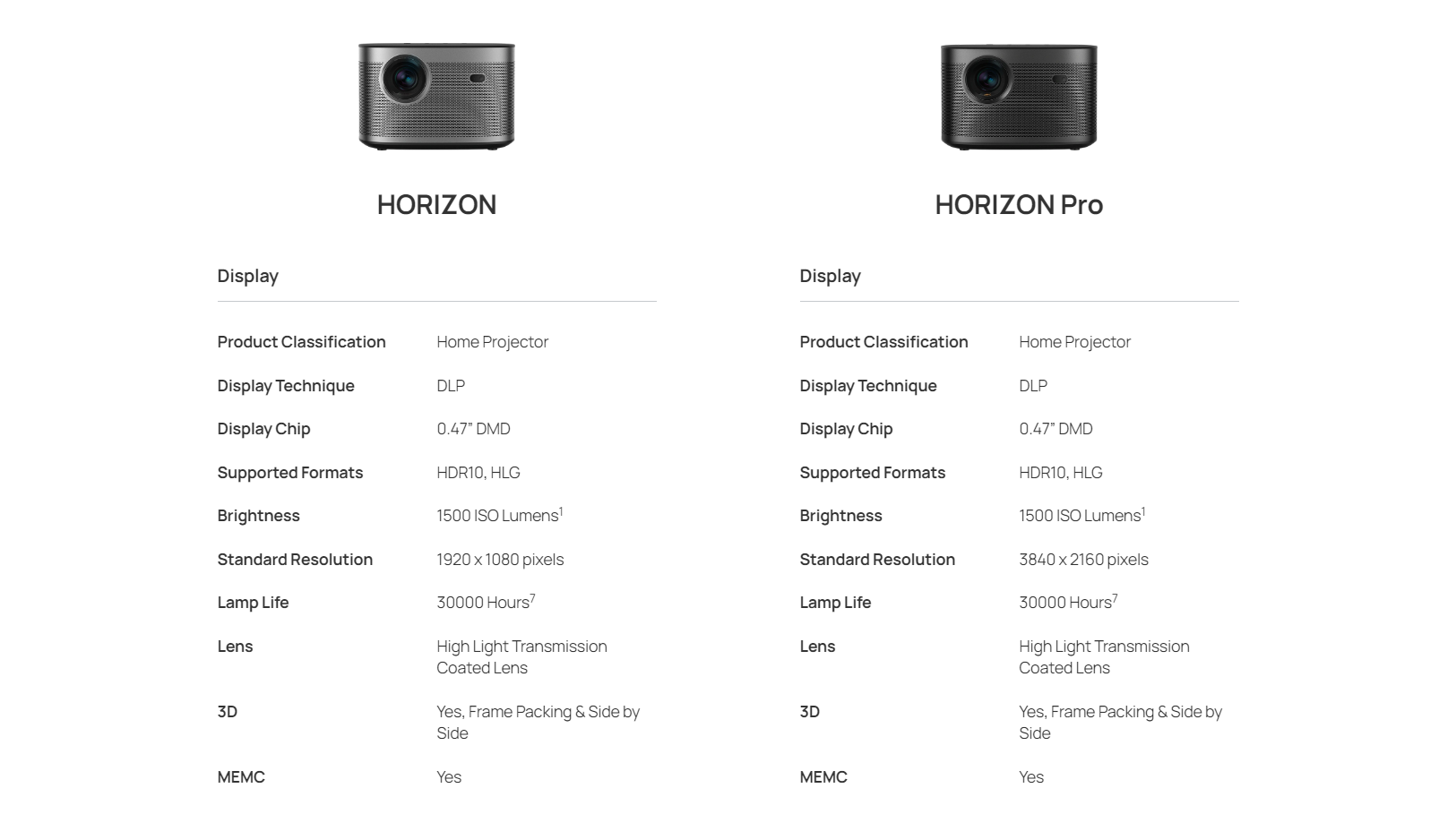 Luminance (Brightness)
Both projectors use 2200 ANSI Lumens making them equally bright and its video brightness should be able to work well in a brightly lit room.
System Specifications
Both projectors run on Android 10.0 OS, have 2GB of RAM and 32GB of storage. They have auto keystone correction, and they also use Harman Kardon speakers (Horizon Pro has Dolby and DTS audio system included with it). As for the connectivity ports, they both use HDMI, DC, USB, Headphone & LAN. Overall, they have the same specs.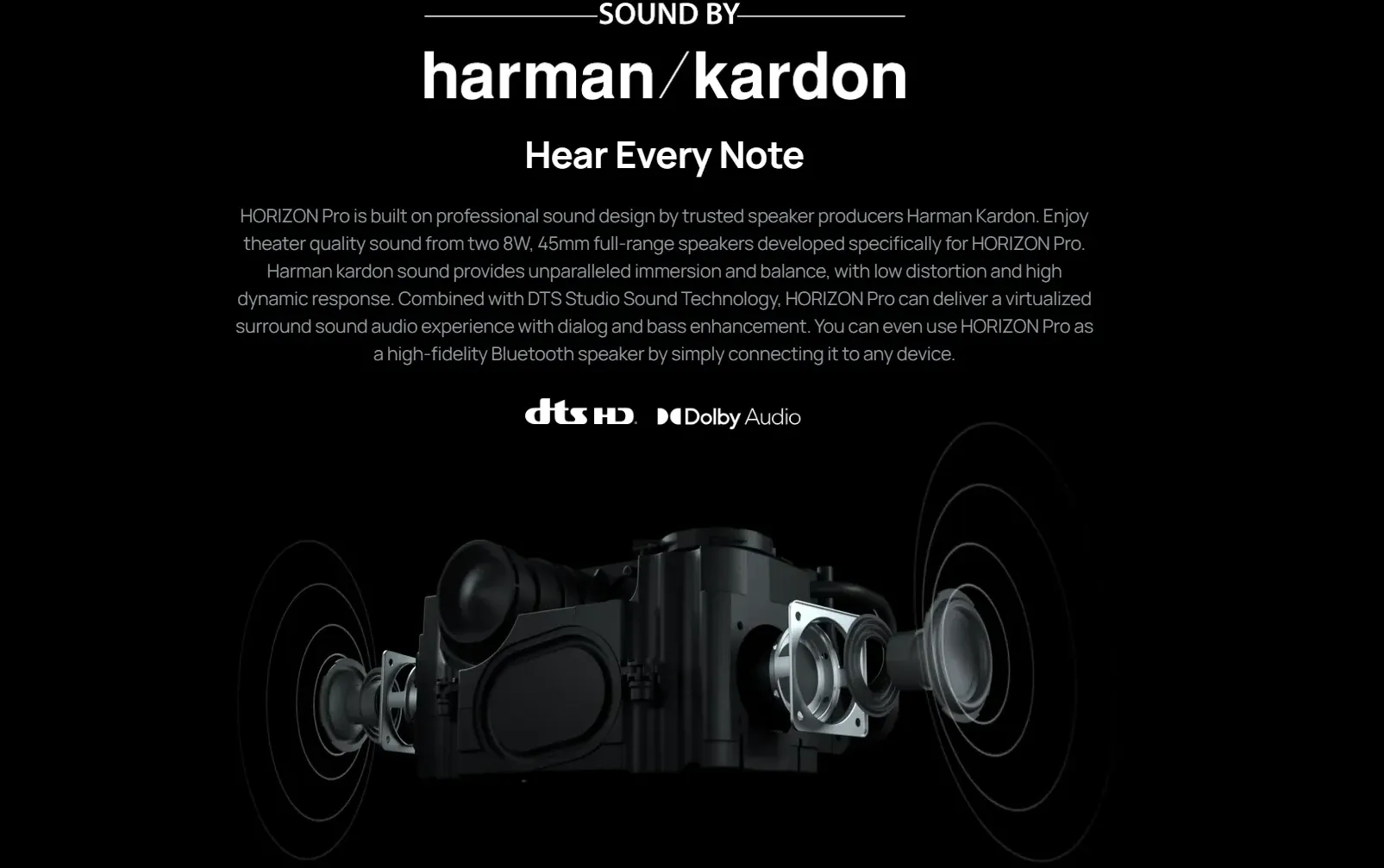 It's personal use.
This projector can be used for home, work, school or anywhere really since it is able to project clear quality smooth video especially the Horizon Pro.


---
Interested? Purchase or know more at the link below :
>> Xgimi Horizon FHD
>> Xgimi Horizon Pro

Comment