Find your Ideal Laptop: The Thinkpad Carbon X1 Gen 11
Oct 30,2023 | | OnSmart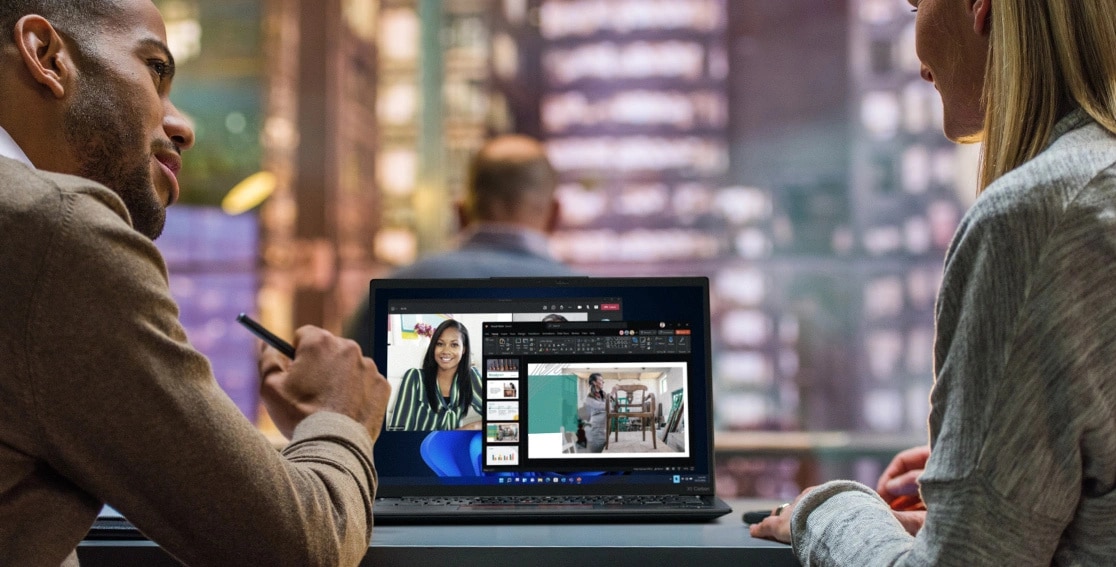 Source From : Lenovo

Lenovo's ThinkPad X1 Carbon series has been a consistent frontrunner in the world of business laptops, and with the arrival of the 11th generation, it has set a new standard for what business professionals can expect from their computing devices. The ThinkPad X1 Carbon Gen 11 is the latest masterpiece in this series, offering unparalleled design, performance, and features. In this article, we'll explore what makes the ThinkPad X1 Carbon Gen 11 a remarkable choice for modern business needs.

Remarkable Design:
The ThinkPad X1 Carbon Gen 11 carries forward the series' legendary design, featuring a sleek, matte black finish and a durable yet lightweight carbon fiber construction. It continues to uphold the timeless appeal of the ThinkPad series with its iconic red TrackPoint nestled within the keyboard.
Performance Unleashed:
Under the hood, this laptop doesn't disappoint. Powered by Intel's latest processors, the 11th generation ThinkPad X1 Carbon is an absolute powerhouse. With faster clock speeds and more cores, it excels in multitasking and can handle demanding applications with ease. Coupled with substantial RAM and rapid SSD storage, it's a productivity workhorse.
Stunning Display Options:
The X1 Carbon Gen 11 offers an impressive range of display choices, from a Full HD panel with privacy guard options to a brilliant 4K display with Dolby Vision HDR. Whether you're focused on detailed spreadsheets, creative design work, or simply streaming content during your downtime, there's a screen tailored to your needs.
Connectivity and Ports:


Source From : Lenovo

Lenovo has ensured that the X1 Carbon Gen 11 remains well-connected to the
latest standards. It boasts Thunderbolt 4 ports, USB-C, HDMI, and Wi-Fi 6E for faster data transfer and seamless internet connectivity. The laptop keeps pace with the ever-evolving tech landscape.


Security at the Forefront:
Security is paramount in the business world, and Lenovo understands this well. The Gen 11 model offers advanced security features, including a privacy shutter for the webcam, a fingerprint reader, and facial recognition, making it simple and secure to log in. It also supports Windows Hello for quick and secure access.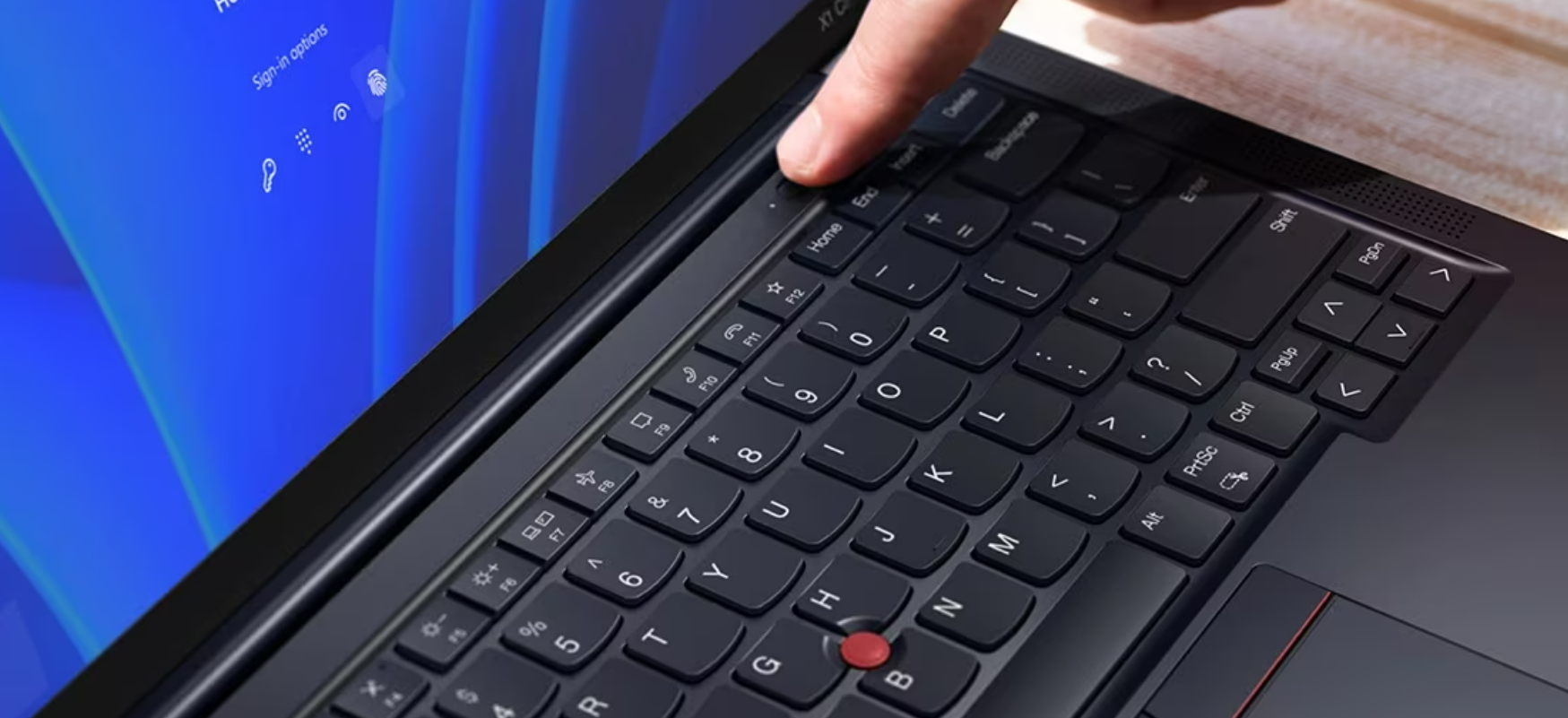 Source From : Lenovo

Ergonomics and User Comfort:
The keyboard on the X1 Carbon Gen 11 continues to be a standout feature. It offers comfortable key travel and precise feedback, making long typing sessions a breeze. The trackpad is generously sized and responsive, enhancing user experience.
Battery That Lasts:
In an era where mobility is crucial, the X1 Carbon Gen 11 doesn't disappoint. The laptop's battery life ensures that you can work throughout the day without frequent recharging, whether you're on the move or in the office.
Sustainability Commitment:
Lenovo is committed to sustainability, and the X1 Carbon Gen 11 reflects this. The laptop is constructed with recycled materials and adheres to energy-efficient standards, contributing to a more environmentally responsible approach to technology.
Conclusion:
The Lenovo ThinkPad X1 Carbon Gen 11 is a testament to Lenovo's unwavering commitment to excellence and innovation. With its timeless design, remarkable performance, robust security features, and thoughtful connectivity options, it caters to the diverse needs of modern business professionals. Whether you're a corporate executive, an entrepreneur, or a creative individual, this laptop is poised to elevate your productivity and computing experience to new heights. The ThinkPad X1 Carbon Gen 11 is not just a laptop; it's a powerful tool designed to help you achieve your best work, no matter where you are.
Comment