Find Your Ideal Laptop: ASUS Zenbook 14 OLED UX3402
Oct 16,2023 | | OnSmart
Review ASUS Zenbook 14 OLED UX3402
Hey there, tech enthusiasts! Today we're diving deep into the Zenbook 14 OLED UX3402, equipped with the powerful Intel® Core™ i7-1360P Processor. If you're in the market for a laptop that combines aesthetics, power, and portability, then keep on reading.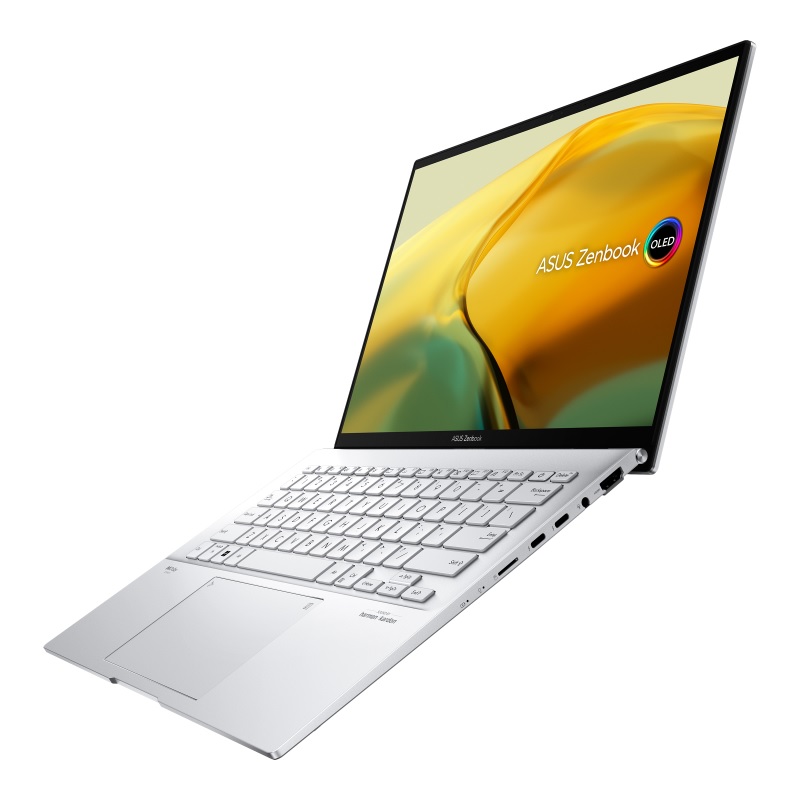 Features and Advantages ASUS Zenbook 14 OLED
OLED Display
First things first, the OLED display is a game-changer. The colors are vivid, and the blacks are deep, making for an immersive viewing experience. Whether you're working on spreadsheets or watching Netflix, the screen won't disappoint.
>>click here to know more about OLED Display
Intel® Core™ i7-1360P Processor
Under the hood, this laptop has an Intel® Core™ i7-1360P Processor. This means top-notch performance with less lag, whether you're multitasking or running processor-intensive applications.
Portability
At just 1.4kg, this is one of the lighter laptops you'll find with such robust specs. It's super easy to carry around, which is fantastic if you're always on the go.
Battery Life
You can easily squeeze out up to 12 hours of usage, depending on what you're doing. So go ahead, leave that charger at home!
Connectivity
The Zenbook 14 comes with a bunch of ports, including HDMI, USB Type-C, and a MicroSD card reader. No need for a gazillion dongles; it's got you covered.

Personal Experience
I've been using this laptop for a few weeks now, and I must say I'm quite impressed. The performance is slick, and that OLED screen is such a treat. The touchpad is responsive, and the keyboard is pretty comfortable too.
Reasons to Buy ASUS Zenbook 14 OLED
Performance: The Intel® Core™ i7-1360P Processor ensures you're not stuck waiting for things to load.
Display: The OLED screen is simply gorgeous.
Battery: Long-lasting battery that keeps you going all day.
Portability: Easy to carry without compromising on performance.
The Zenbook 14 is perfect for professionals who need a reliable, high-performance machine. It's also great for content creators thanks to its impressive display and processing power. If you're a student, the portability and battery life are big pluses.
Conclusion
All in all, the Zenbook 14 OLED UX3402 with the Intel® Core™ i7-1360P Processor is a robust package. It's an excellent investment for anyone in need of a powerful, yet portable machine.
So, what are you waiting for? Go get yourself one here:
ASUS ZenBook Laptops 👈
Comment